Job opportunities in Canada for students
Does your adventurous heart tell you that it is time to live a new adventure? Pay attention to it and study in the country of the maple leaf ! This beautiful land of snowy landscapes has it all, and the best thing is that there are jobs for students in Canada . So nothing can stop you!
Canada is a country with a high quality of life and a high-level educational system. For this and more, many students like you choose to study and work on Canadian soil , as it is one of the best destinations to do so.
If you are here, surely you already know the advantages of studying in the country of the maple  and you want to know what jobs for students in Canada are for you. Hit the scroll and get ready to live the dream adventure!
How much does a student earn working in Canada?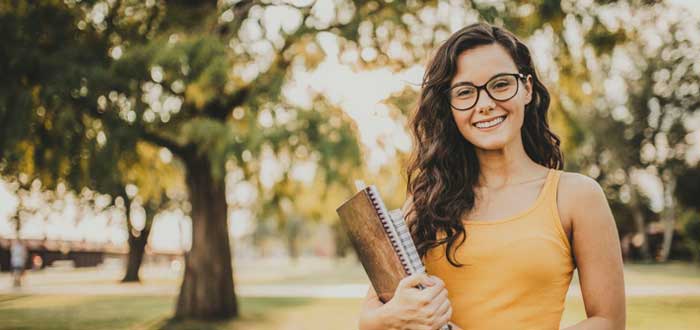 Something very important that you should know before looking for a job for students in Canada is how much you are going to earn. 
The minimum wage varies according to the province where you live, the range is from 11.30 to 16 Canadian dollars per hour.
However, as of December 29, 2021, a federal minimum wage of 15 CAD will be implemented for all workers who are under the federal regime. If this is your case, the minimum you earn a week working part-time is 300 CAD.
>>>> Highest Paying Jobs for International Students in Canada (with Salaries)
Keep in mind that you earn it will depend on the job you do and the number of hours you work a week. Later, we will talk more about this. Keep reading!
How many hours can I work as a student in Canada?
Although traveling to Canada to study and work is possible, you are only authorized to do so 20 hours a week. This means that as a student you can only work part time.
The good news is that during your vacation you are authorized to work 40 hours a week! During this time, you save so that nothing is missing during your school period and you even give yourself a well-deserved treat. So go ahead and look for student jobs in Canada !
How to go to work in Canada as a student?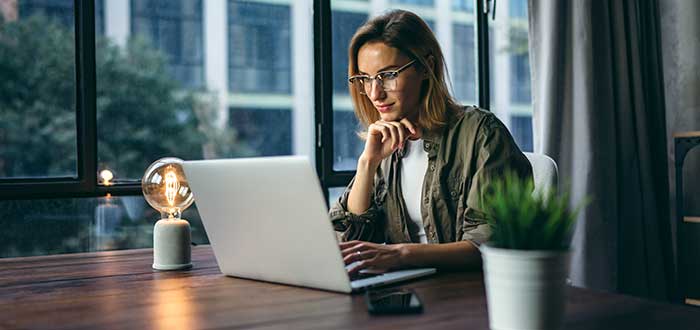 You already know that jobs for students in Canada abound, now what you need is to know the requirements to work in the country as a student . Don't worry, we'll give you a hand, here below we list them for you. Take a look!
1. Enroll in a course in Canada
The first step to living in Canada to study and work is to sign up for a study program. But beware, although the maple country is one of the best destinations to learn English or French, it is not possible to work and study languages ​​at the same time, so it is not an option.
However, there are other courses you can take, one of them being Career programs (Co-Op) and Certificates. Both offer you vocational studies, with the difference that Co-Ops are programs that combine theory and practical experience.
It is very important that you define in which Canadian city you want to study and what your interests are. If you still do not have your options well defined, check this article about the Co-Op Courses in Canada and clear up any doubts.
2. Process your visa to study and work in Canada
To emigrate to the maple country as a student , it is an essential requirement to process a visa. There are two types of visa that are used to study and work in Canada , but depending on your nationality, you can choose one or the other.
Study permit. The student life for Canada allows you to study in the country for the entire duration of your course, and in addition, you can work 20 hours a week and 40 during the holidays.
Working Holiday Visa. With this permit you can study, travel and work in Canada for 12 months, and up to one more year. The best thing is that there is no limit hours to work. Of course, it is only available for Mexico, Spain, Costa Rica and Chile.
If you need more information about the student visa, in our article on the Student Visa for Canada , we explain the requirements in depth.
3. Get a social security number
Once you have your visa and fly to Canadian soil, you have to obtain your social security number (SIN) . It is very important because they ask you to get a job for students in Canada . In addition, it gives you access to benefits and programs offered by the State.
Processing it is very simple, you just have to go to the offices of Servicie Canada with your passport and visa in hand, and if everything goes well, they give it to you the same day. Also, you don't have to pay anything, it's completely free!
Attention, there are other requirements that vary according to your nationality, to find out the documents you need, go to the immigration page and select your country of origin.
Job opportunities in Canada for students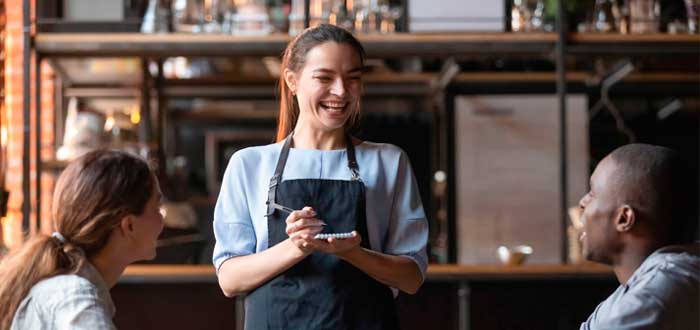 We know that you are already more than ready to travel and see everything there is to see in Canada . However, before you run off to find a cheap flight, think about what you would like to work for and get to work.
A good idea for finding student jobs in Canada is to search for online job boards, such as canadajobs.com or  jobsincanada.com . You can also search social and ask your Canadian friends if they know of any jobs.
To help you in your job search in Canada , we have compiled a list of the most in-demand jobs . So pay close attention to the information, it will be very useful once you set foot on Canadian soil.
Waiter
Many students who accept the challenge of studying abroad choose to work as waiters. And it is that although the salary is not so high compared to other jobs, (15 CAD per hour), the tips reward it. On a good night, they can be up to 450 CAD!
Another advantage is the timetables, these are quite flexible and you can adjust them to fit well with your classes. Also, working as a waiter allows you to practice your English and improve your language skills.
Barista
A great way to  meet people abroad is to work in a coffee shop, because you improve your English, learn to prepare delicious coffees and of course, earn your money. 
The salary ranges from CAD15 to CAD30 an hour and you can work part time, so you don't have to juggle your classes!
You do not need much experience to work as a barista, although if you have a good level of English it will be easier for you to achieve it. If you haven't mastered it yet, taking an English course can help you improve your skills.
Nanny / Au Pair
Are you good with children? Cool! Another of the jobs for students in Canada most sought after by students is that of nanny. The pay is usually good, you can earn up to 35 CAD an hour. And since there is no fixed schedule, you work in your spare time or on weekends.
A good way to get to know Canadian customs up close is to be an Au pair. The difference is that you don't take care of children when they need you, but you work with a family and you can even live with it. They typically work 25 to 30 hours per week with one day off.
Kitchen assistant
There are other very attractive jobs for students in Canada , for example, working in a restaurant as a kitchen assistant. It is ideal if you are a gastronomy lover and want to know the typical Canadian food.
A kitchen assistant earns between 13 and 15 CAD per hour, an advantage is that it is not necessary to master English 100%, since it is not your job to serve the public. Your main task will be to prepare the food under the supervision of the chef, this means that you learn from the best!
Dog walker
Do you like dogs and spending time outdoors? Working as a dog walker is for you! Salary ranges from 16 CAD for a one-hour group ride to 20-25 CAD for individual half-hour rides. Great, right?
The schedules are flexible and it is a very fun and active way to earn money, since you enjoy the four-legged friends, the outdoors and even exercise a little. Of course, walking other people's pets is a great responsibility, so be very careful!
store clerk
A job for students in Canada that is in high demand is the store clerk. It is a good option to work and study at the same time, since the schedules are flexible and you can negotiate your schedule at the time of your hiring.
Customer service is essential in this job, therefore, you must have good customer service and speak English fluently. If you think you have the cool vibes to work as a store clerk, pack your bags and head to Canada!